In the wake of the COVID-19 pandemic the EFL Trust and its network of Community Club Organisations have quickly adapted, identifying ways to make sure we can keep supporting our communities and reaching out to those in need.
One of those ways has been through volunteering. We are so proud that some of our staff have risen to the challenge and taken their time to volunteer in their communities. Never has there been a more important time to utilise the ability of the Football Club badge to enhance and improve people's lives.
Read EFL Trust Performance Management Partner, Claire's story below: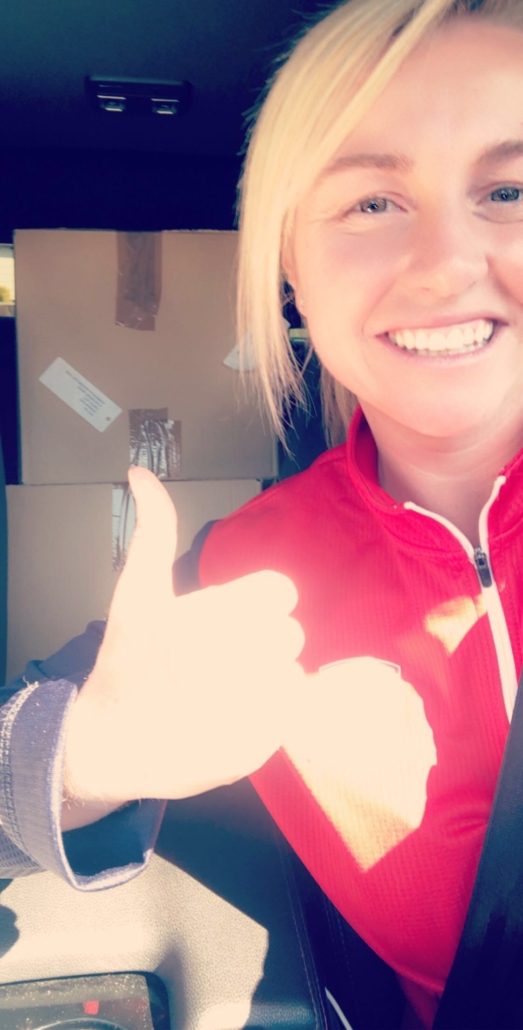 Claire's volunteering story:
I have been volunteering with MFC Foundation to support Community Integrated Care (CIC) to help recognise the huge efforts being given by their staff on the frontline.
CIC is a national social care charity which works with both adults and children with learning difficulties, physical disabilities mental health and autistic spectrum disorders in addition to those that have age related needs and dementia.
They really wanted to show their staff that they appreciate them, however all the service users they work with are high risk and during this pandemic it has been impossible to go out to every single centre and thank everyone individually.
I worked with nine other people, some MFC Foundation staff and some other volunteers from the local community to help deliver thank you packages to all the CIC staff working tirelessly across the North East.
Even better, I got lucky and managed to deliver to areas of Sunderland and Newcastle whilst wearing Middlesbrough kit (this was a challenge in itself!).
Honestly, I would encourage anyone to do some sort of volunteering as it has been so rewarding.
Staff were in tears that their employers had done something nice for them, some enjoyed just talking about their families and interests and some of the services users were so happy just having someone different to wave to through the window.
It can be something big or small but the feeling of helping your local community when they need it the most is priceless.
https://www.efltrust.com/wp-content/uploads/2020/05/Volunteering-2-e1591177165547.jpg
254
200
EFL Trust
https://www.efltrust.com/wp-content/uploads/2016/06/efltrustlogo.png
EFL Trust
2020-05-21 13:45:43
2020-06-03 10:39:32
"The feeling of helping your local community when they need it the most is priceless."