Injury – one of the most difficult things a professional footballer is likely to endure in their career and anxiety can arise from concerns that the injury heralds the decline or even the end of a life-long dream.
A career ending challenge is all that it takes.
Stephen Holmes, Lead Coach at Swindon Town Football in the Community had to suffer that very heartache.
In 1987, as a teenager from London, Stephen had achieved his life-long dream after signing a two-year contract at Blackburn Rovers.
He played in the club's youth and reserve team before moving on to Enfield, Marlow and Whitney Town.
In 1994, at the age of 24, an event that lasted just a few seconds on a football pitch, changed his life.
A badly mistimed two footed tackle that broke Stephen's leg put an end to his promising football career.
He said: "To put it into words, it was pure devastation.

"For a year and a half I tried but there was no way back.

"My mind was still sharp, but physically I just couldn't keep up."
Unable to play the sport that was undeniably his life, he became mentally ill and was later diagnosed with schizophrenia in 1999.
He added: "I was very depressed and admitted to a psychiatric hospital twice.

"I think, I believe and I know what happened to me as a player had a detrimental impact on my mental health."
When Stephen started helping out at Swindon Town Football in the Community, his life took a turn for the better.
"It was a pivotal point in my life when Clive Maguire and Jon Holloway employed me as a volunteer coach at Swindon Town Football in the Community.

"They employed me in 1997 when I was very unwell and the fact they did that despite what I was going through reduces any stigma or discrimination.

"A lot of people if they didn't understand mental health would run away from it or brush it under the carpet but Clive and Jon were very empathetic towards my situation."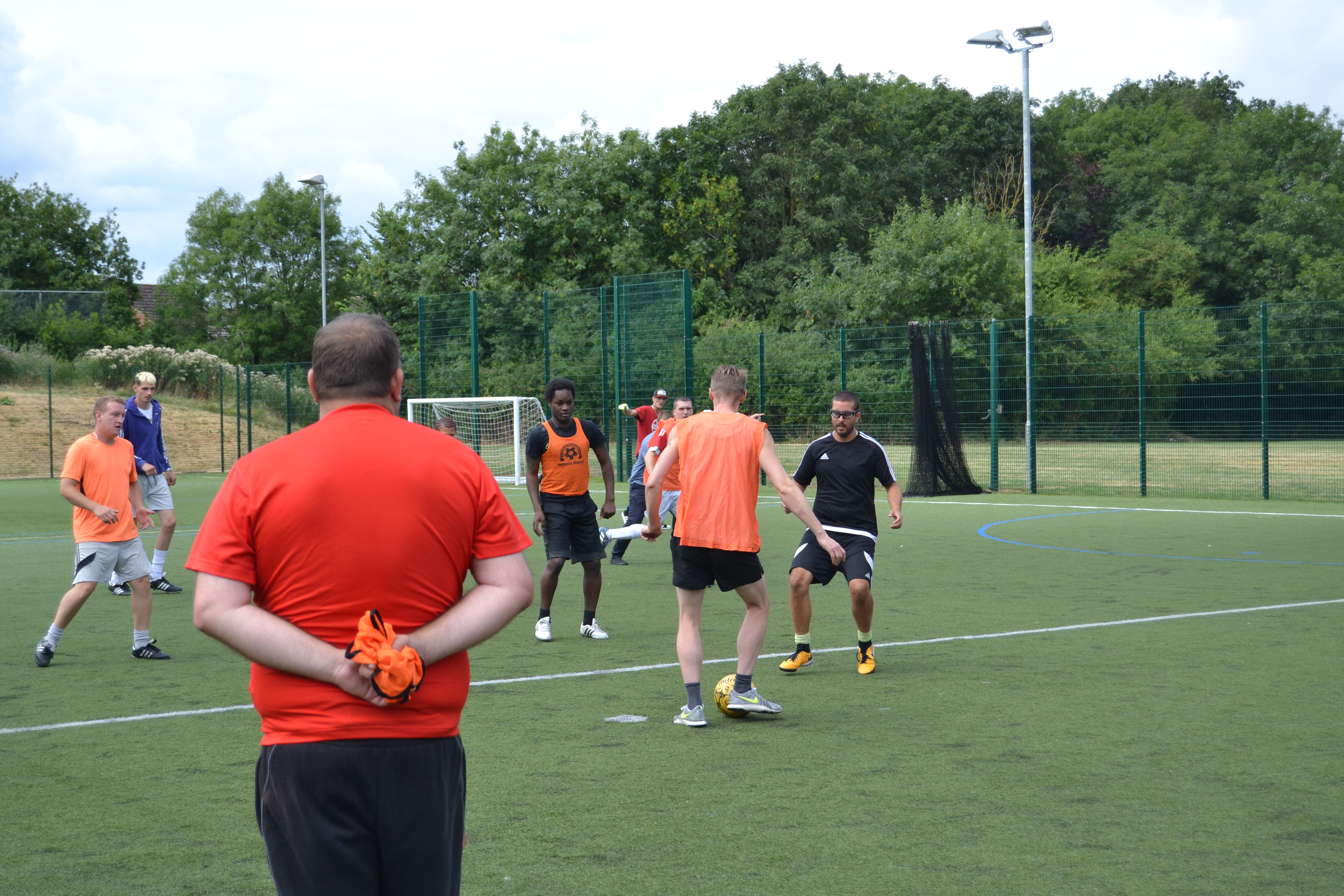 In 2001, Stephen made a full recovery and in 2016 became a Lead Coach on Swindon Town Football in the Community's Mental Health programme.
Last month his hard work and dedication to the programme was recognised as he was awarded a British Empire Medal (BEM).
Speaking about his BEM, Stephen said: "I'm very humble and grateful to receive the award. I have no idea who nominated me but I want to thank them so much for believing in me.

"It's incredibly fulfilling to help others and being a part of something special and unique where there is acceptance and understanding."
The Mental Health programme which was established in 2016 through funding from Wembley National Stadium Trust (WNST) and EFL Trust, promotes positivity and well-being for participants.
Clive Maguire, Senior Football Development Officer at STFITC said: "The Mental Health sessions have enabled people to have a sense of belonging which has also created an infrastructure of support and friendships amongst players.

"We started with 4 participants back in 2016 and now currently have 43 participants on the register.

"Stephen has been pivotal to the success of the initiative thus far.

"He is not only the Coach but the support and compassion he offers the individual participants goes way beyond the call of duty.

"He is an absolute inspiration and an amazing example of someone who has overcome huge barriers in his life and gone on to help others who have daily issues and problems."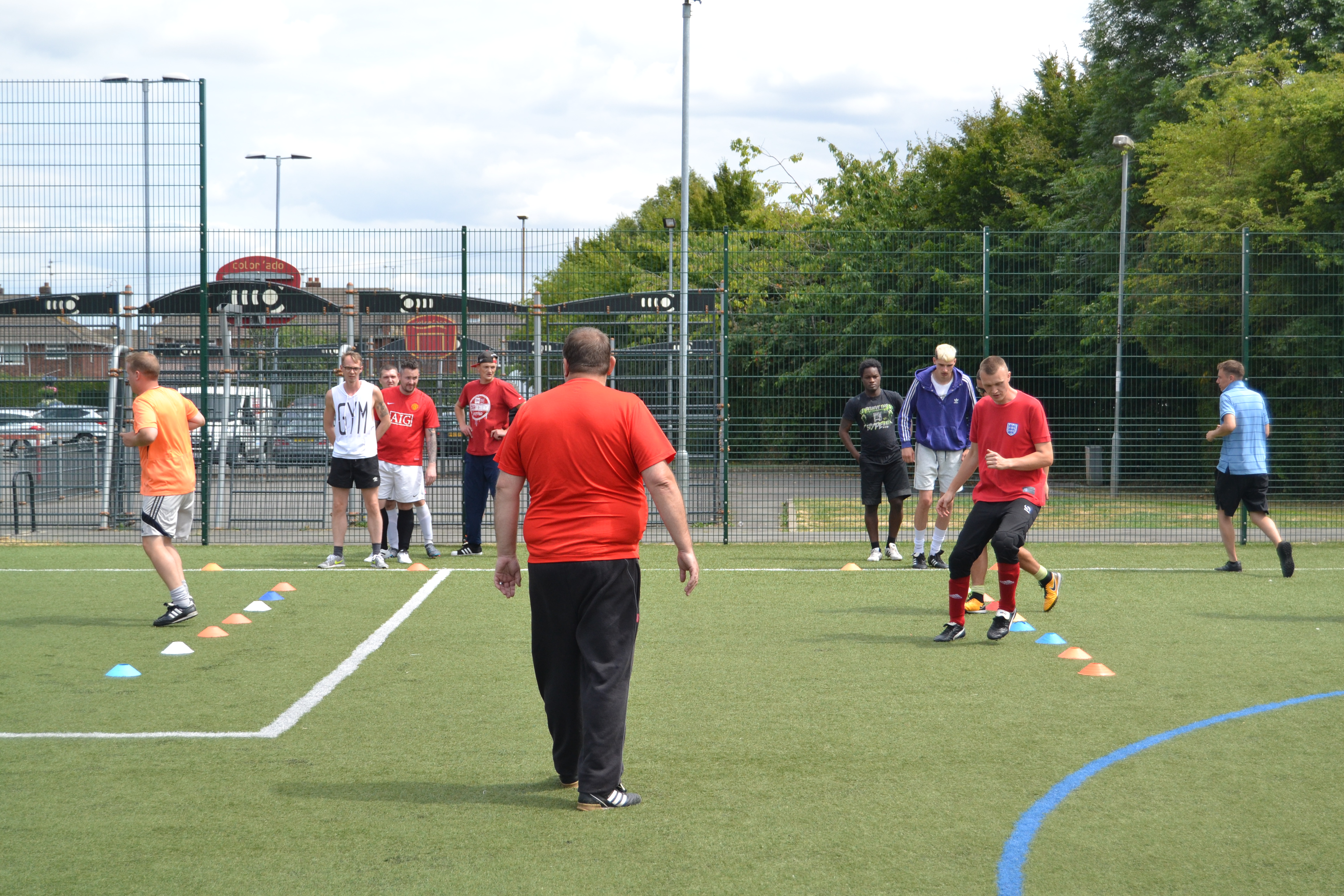 In a really exciting move towards better mental health provision and support across the industry, the EFL recently announced Mind (the mental health charity) would be their new charity partner. Together, Mind and the EFL are working to raise awareness of mental health; improve attitudes and approaches to mental health in football and raise funds to deliver life-changing national and local support. A support package for clubs and community trusts will launch later this year. This partnership is going to be a game changer. Find out more at Mind.org.uk/Football or via football@mind.org.uk
https://www.efltrust.com/wp-content/uploads/2018/08/DSC_1532-e1533825881508.jpg
2314
2792
EFL Trust
https://www.efltrust.com/wp-content/uploads/2016/06/efltrustlogo.png
EFL Trust
2018-08-09 16:03:41
2018-08-09 16:03:41
"Being involved at Swindon Town Football in the Community has been pivotal in my recovery from mental health problems."