The leader of the Royal Borough of Greenwich, Cllr Danny Thorpe, visited a targeted summer camp which gives 8 to 16-year-olds from the Borough a week of educational and sporting activities.
Participants on the Young Greenwich Summer Camp are provided with a healthy breakfast and lunch as part of the programme, as well as being given the opportunity to learn new skills and make friends.
CACT has launched a fundraising campaign to raise a final £10,000 towards the Summer Camp programme.
13-year-old Samuel, who attended the first week of the Young Greenwich Summer Camp, said:
"Being bored at home alone, there's nothing to do. No one to socialise with, no friends."
Natalia, 14, described lockdown as "difficult".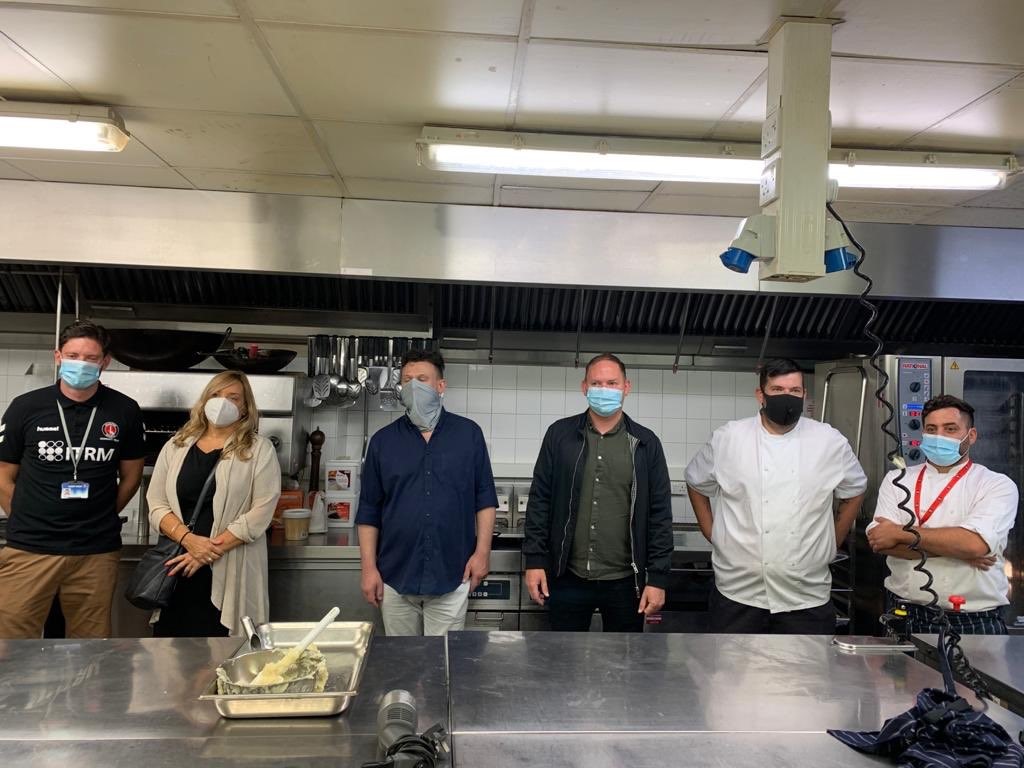 The programme was set up to ensure vulnerable young people from the Borough have an enjoyable summer after months of lockdown.
"What I enjoyed about the summer camp is being around people again. It's just so nice to get that familiarity back, to be around people my age who I can talk to," Natalia explained.
Cllr Thorpe visited the camp on Thursday 6th August alongside Cllr Matt Morrow, the Royal Borough of Greenwich Cabinet Member for Children & Young People.
As part of their visit, Cllr Thorpe and Cllr Morrow visited The Valley, meeting catering staff from Gather & Gather, which is providing healthy meals for young people on the programme pro bono.
They also met young people and staff at one of the programme's three venues, John Roan School in Greenwich.
460 unique attendees are taking part in the programme across four weeks.
Samuel said:
"I've particularly enjoyed the education and all the sports. Claire and Paul from CACT would be the ones who have made a difference because on Monday I came here and I was very angry… but I got to learn that it's alright to get angry and that I was able to control myself."
Jeannette Harrison, CACT's Head of Youth Service, said:
"We know lockdown has been hardest for children living in disadvantage. We're grateful to all partners – and Eltham Hill and John Roan School – who make what we can offer possible. All donations to the project will help give them positive memories from summer 2020."
Supporters can donate to the Young Greenwich Summer Camp here.
https://www.efltrust.com/wp-content/uploads/2020/08/CACT-2.jpg
768
1024
EFL Trust
https://www.efltrust.com/wp-content/uploads/2016/06/efltrustlogo.png
EFL Trust
2020-08-07 12:57:04
2020-08-07 13:04:36
Greenwich Council Leader visits Charlton Athletic's Summer Programme for Vulnerable Young People