Brian Packer, a member of the Robins Foundation's health and wellbeing project, FIT ROBINS, is reaping the rewards of his commitment and hard work on the programme.
After being diagnosed with Type 2 diabetes, Brian made the decision to make a change to his lifestyle and improve his health. He joined the Foundation's FIT ROBINS programme and was part of the first cohort on this health and wellbeing project. Just 6 months – and three and a half stone later – the City fan is feeling fitter and healthier than ever before.
During the first 12 weeks of the FIT ROBINS programme, Brian lost a staggering 10% of his starting weight and continued on this positive trajectory after lockdown restrictions were implemented, losing a further stone.
The health benefits of the FIT ROBINS programme have not stopped there for Brian. Thanks to the FIT ROBINS programme and the healthier lifestyle that Brian now leads as a result of the programme, his blood sugar level has returned to a healthy range and Mr Packer is no longer Type 2 diabetic.
Brian told the Foundation: "FIT ROBINS has really helped me in my weight loss and fitness journey. It's great that the team I support & love has put so much time and effort into helping its fans to improve their health.

"The coaching team have been superb, making exercise fun through sporting activities and giving us the knowledge to make better food and lifestyle decisions. I've lost more than 10% of my weight since the start the programme and feel much healthier and more energetic as a result."
Brian has not stopped there as he continues to live a healthier lifestyle and this weekend, the FIT ROBINS participant, is completing a 'Couch to 5k' challenge.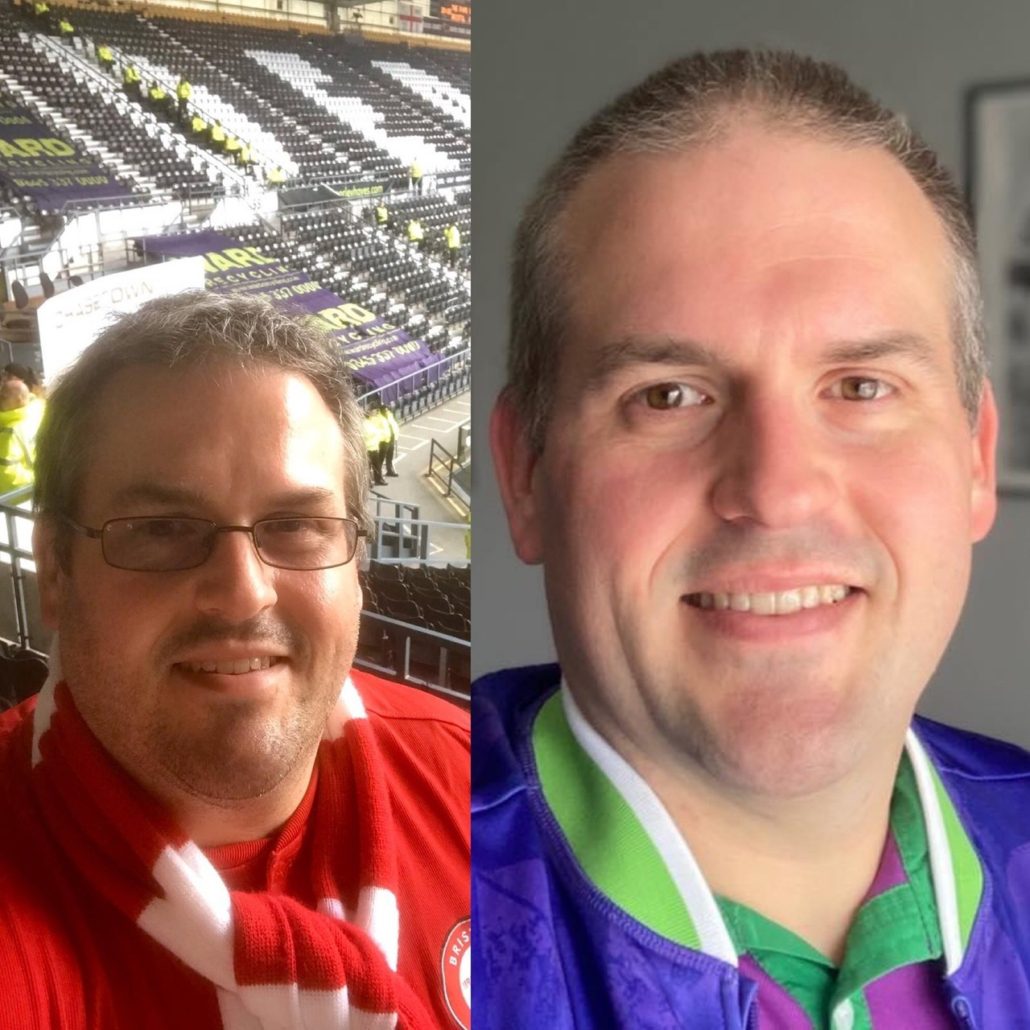 FIT ROBINS Lead Coach, Lee Gillett, commented: "Brian has showed excellent commitment to the programme since starting earlier this year and has continued to make great progress even during this period of lockdown.
"We strive to create a supportive and friendly atmosphere at our FIT ROBINS sessions where participants can motivate one another and discuss any challenges that they may be facing.

"It's been brilliant to see the sense of comradery between participants which was established in the initial 12 weeks of the programme continue during this period of lockdown."
The EFL and EFL Trust have been running a FIT FANS online campaign suitable for anyone. You can find previous sessions on EFL's YouTube channel here: https://bit.ly/FITFANSonline