A group of determined young people recently embarked upon a 7-mile sponsored walk, raising £185.40 towards Cavendish Cancer Care.
The inspiring young group comprised of NCS Changemakers with Sheffield United Community Foundation, who embarked upon a mission to raise money to support cancer patients and families who have undergone such challenging times.
NCS Changemakers compromise of 25 NCS graduates, who meet up regularly to make a real, positive impact in the community. As part of Changemakers, the young people launch a social action project, with the intention of positively impacting their community.
For their project, the young group felt personally motivated to raise money, as members of the group themselves have known people close to them, who have been affected by cancer.
Thus, the young people decided to embark upon a 7-mile sponsored walk and raise £185.50 for Cavendish Cancer Care. The group also thought the walk would benefit themselves, as it would provide a good break from exam-related stress they were experiencing.
Cavendish Cancer Care had this to say about the project:
"The support that we get from organisations like Sheffield United Community Foundation's NCS Changemakers makes all the difference to our charity. £185.40 will help to provide 6 sessions of therapy and support for people facing cancer. As a charity, we are heavily reliant on the generosity of others to keep our centre open, and it was great to see these young people taking the time and effort on Saturday to walk between Sheffield and Rotherham in aid of us."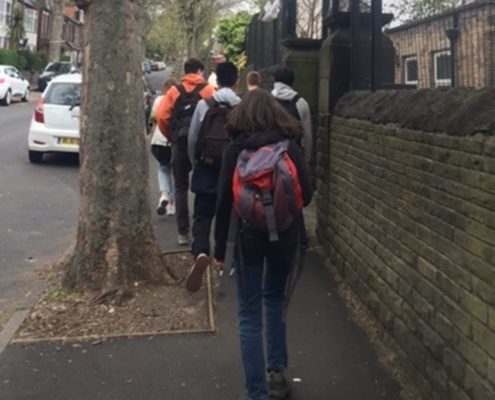 Additionally, the young people encouraged that it would provide a good opportunity of reflection for all the group, in sharing their own personal experiences of how cancer has affected them.
Fern and Alex were some of the young Changemakers involved and commented on their motivations to undertake the project.
Fern:

"A close school friend of mine died from cancer last year. He received fantastic care from charities and hospitals. I would wish anyone with cancer to receive the same loving care."

Alex:

"I have not lost anyone in my life because of cancer but I think that what Cavendish Cancer Care do as a charity for those who are affected by cancer is brilliant! The sponsored walk was worth every step for the charity, and it was also enjoyable to get to spend time with the other young people."
To find out more about NCS, please click here.
https://www.efltrust.com/wp-content/uploads/2022/04/Picture1-1.jpg
430
574
Sami Caglayan
https://www.efltrust.com/wp-content/uploads/2016/06/efltrustlogo.png
Sami Caglayan
2022-04-29 10:09:05
2022-04-29 10:09:05
Going the extra mile: Young people in Sheffield complete 7-mile walk, raising money for a Cancer Charity